Dermatologist Recommended Products
For all types of Skin and Hair requirements
Skincare backed by Science
Recommended by Skincare Experts, 3 decades of Skincare R&D behind every pack
Chromalite Face Serum is for all types of skin especially for people having dark spots, pigmented skin and uneven skin tone.  
Explore our
FEATURED
Products

Its a great face wash. Has significamtly reduced my acne. Was recommended by my Dermatologist and have been using this since then.
A very good face wash indeed...a must buy for pimple and acne prone skin.It completely removes the oilyness from your skin but wont make you feel dry.Skin feels completely refreshed and healthy.And as doctors recommend to go for foam based face washes for acne prone skin...this facewash is worth using.
I used to lose 20 strands of hair for each time I combed my hair. After using this product and using it for 2 weeks I see my hair turning softer, scalp staying hydrated and hair fall reduce to 9-10 strands. I am yet to see any effect on hair growth. To soon to judge. Will update after continuous usage of 3-4 months.
Best thing is serum is in spray form and can be easily applied to roots or areas with hair fall. There is no strong fragrance and ingredients is silicone free. However the serum takes time to absorb and must be used for atleast a month or more to see results. If hair fall due to stress,lifestyle or bad hair habits it will show results early.
My mother in law loves using it... Help her itchy skin..But the packaging was terrible this time, with a 80 rupees delivery fee, I got a broken nozzle and a open bottle... Quite a bit of the product leaked, and was thrown away..
Always recommend this for kids as well as adults. Recommended this product for every one. It is worth purchasing it.
This is easily the best sunscreen I've ever used. Its so lightweight that I can't even feel I've applied something on my skin. Doesn't make skin look greasy and oily. Best Best Best
Look at beauty through science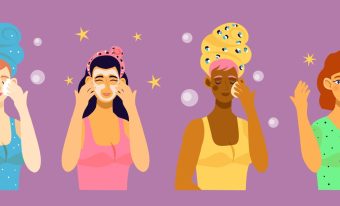 "Not being able to find a way to develop a suitable regime…
Read More